Kind words from some of our clients. We are positive that you will also achieve similar positive results. Please contact us for more detail or a free consultation.
As an entrepreneur I always subscribed to a form of psychometric tests to understand which employees may fit certain roles in the company. We have had exposure to Myers & Briggs and other formats, which certainly served the purpose. By introducing The Innermetrix Advanced Insights Profile by Tomi, we (and our employees) have access to a combination of 3 measures of each person's profile. Not only does it test behavioural styles, it also measures how one think and make decisions. The accuracy of the insights produced without 'knowing' the individual is quite remarkable. After testing a few of our internal staff, we are now in the process of introducing it as a final part of our recruitment process and a compulsory item before we transfer or promote anyone in the business
Roeloff Horne
Director and Head of SA Portfolio Management
For and on behalf of MitonOptimal South Africa (Pty) Limited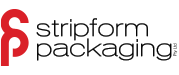 Axiology and profile analysis provided Stripform Packaging with insight in how personal values influence personal potential. The long term results include the greater use of personal talents, improved teamwork, identification of synergetic personal skills and business goals as well as recruiting the best fit. Profile assessments of key personnel lead to an improved business model and better decision making. The far reaching implications of greater insight into our employees will have long term be benefits for years to come.
Dr Anika Nell (PhD, MBA)
CEO Stripform Packaging Pty Ltd